If you are a Dominic Thiem fan, Vienna just became even more interesting.
Last week, Thiem visited Madame Tussauds Vienna — a popular tourist attraction where people pose for pictures with life-size wax figures of their favourite celebrities — to reveal a wax figure of himself. 
"What's better than one Dominic Thiem? Two Dominic Thiems 😎👬🏻," Thiem wrote on Instagram. "Madame Tussauds is world-famous for its wax figures, and so it is an honour to now be part of this great collection myself. After all the hard work from the whole team at Madame Tussauds, I was very excited to see the final result, and I can say my twin turned out very well. 😉"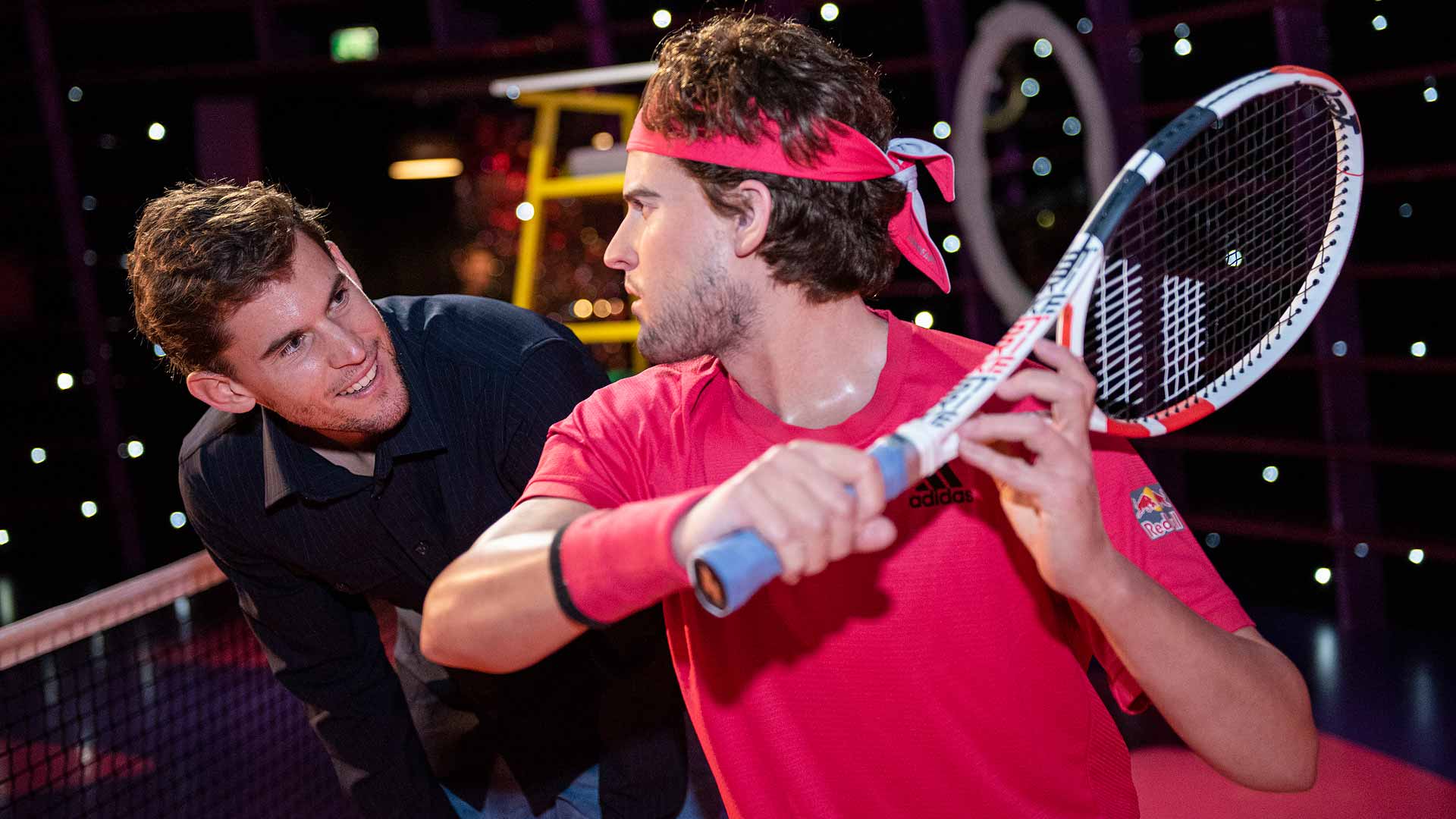 Photo Credit: Madame Tussauds Vienna/Christoph Kleinsasser
Thiem in January 2021 participated in Vienna in a three-hour sitting, during which 250 measurements of his head and body were recorded. There were also 180 photos taken from different angles to ensure that the wax figure would look as much like him as possible. He had to hold his position on a turntable with minimum movement throughout the process.
The figure is dressed in an actual kit the Austrian wore during the 2020 US Open, including a racquet he used en route to his first Grand Slam title. Lukas Rauscher, Marketing Manager of Madame Tussauds Vienna, was thrilled when the figure was unveiled.
"We are delighted that the wax figure of Dominic Thiem has finally arrived at Madame Tussauds Vienna. He was very often requested by our visitors and we are happy to finally make their dream come true," Rauscher said. "Although he is in high demand, we are proud of the great collaboration we've had with his team and Dominic himself and the time he took for the sitting and the launch."
[ATP APP]
The Thiem figure went through a rigorous process to which around 20 artists contributed. Typically a figure takes around six months to complete, but the Covid-19 pandemic caused a delay, which allowed the team to make sure the tennis star's figure came out as well as possible.
The artists inserted each hair one by one, which took six weeks by itself. Thiem's eyes were made with acrylic resin, with each eye's iris painted on by hand, with silk threads to create the veins. Rather than using makeup to create Thiem's skin complexion, oil paint was applied with a special brush-tapping technique. Everything came together to create Dominic Thiem 2.0.
"Being immortalised in wax is a huge milestone in someone's career and Dominic has certainly achieved so much already at such a young age," Rauscher said. "We can't wait to see what lies ahead, he definitely has a very promising future. We are looking forward to seeing many happy selfies of our guests with his likeness."